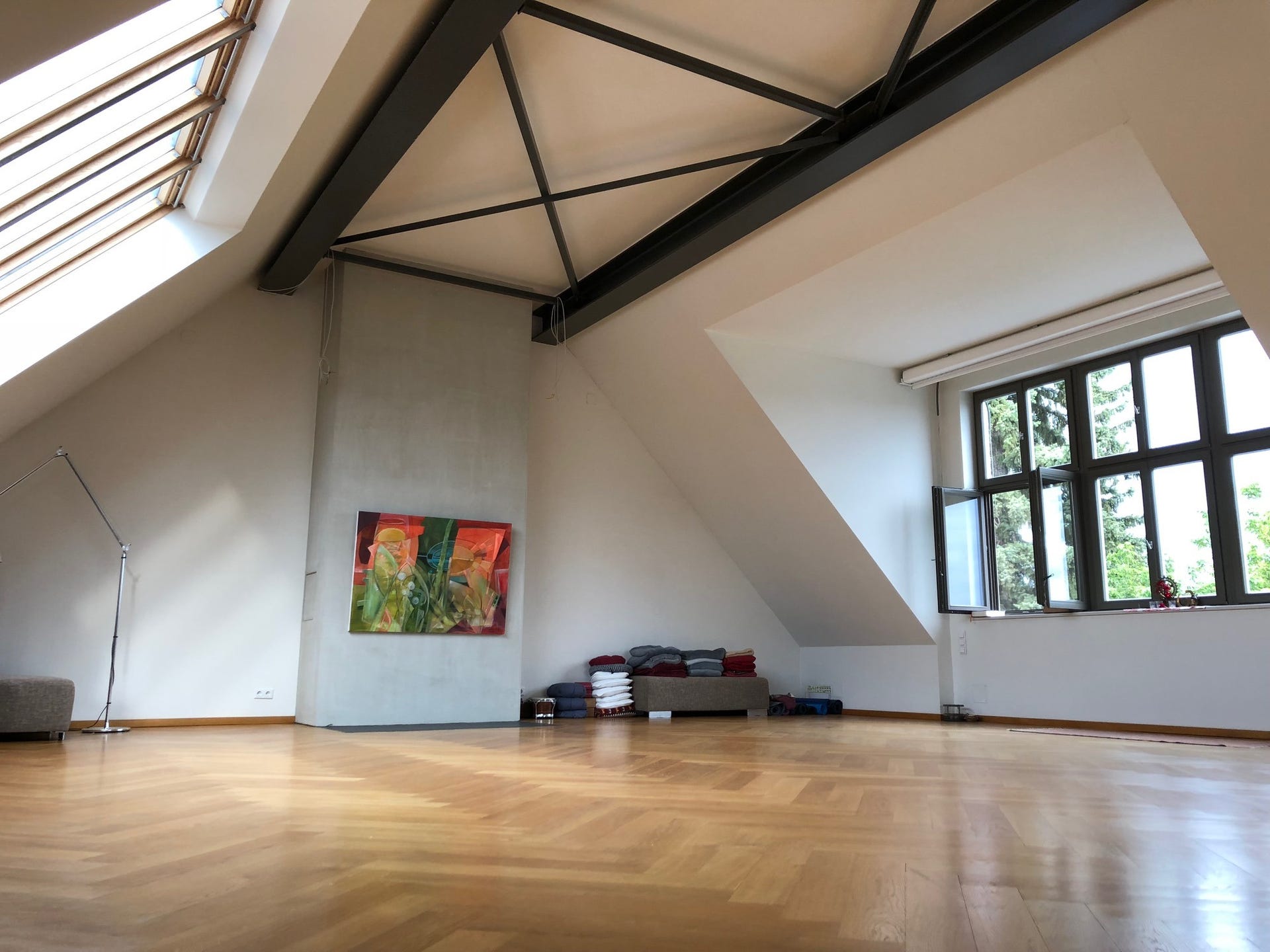 130 m2 bright space with view over the garden and the roofs of the city.
Chill out in our Yoga library and have a cup of tea with us and the other students.
Opening timings
We open the door 15 min before class starts. Please be on time. We have to lock the door when we start teaching.

Adress:
Johann- Permayerstraße 6
7000 Eisenstadt
Burgenland
Trausdorf - Living Room Sessions
Practice with me in our home. Cozy intimate atmosphere, fresh air from nature around. Come and feel home.